The Svend Pedersen Lecture Award 2017 to Lieven Verschaffel
The Svend Pedersen Lecture Award 2017. It is with honour and great pleasure that we can announce that this year's Svend Pedersen Lecture Award will go to Professor Lieven Verschaffel of the Katholieke Universiteit Leuven, Belgium. Professor Verschaffel will give a lecture on his work on November 16, 2017.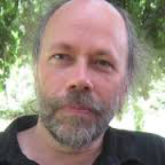 The award is given to Professor Verschaffel in recognition of his outstanding contribution to elementary mathematics education over several decades. His research on number, arithmetic and mathematical problem solving has had a considerable influence on the work of several colleagues in MND. Moreover, his collaborations, whether with PhD students or the best-known professors in the field, all receive the same devotion to detail, an encyclopaedic knowledge of the fields in which he is engaged and the acknowledgment that his success is in no small part due to the strength of his team in Leuven. An exceptionally engaging speaker, Lieven will give a very significant and insightful summary of some of his recent work. Details of the time, location and title of his talk will be announced later in the year.