CANCELLED! Seminar: Higher Education for sustainability
EVENT
Date:
14 May 2020, 10.00 AM
-
14 May 2020, 12.00 PM
Venue:
CANCELLED!
CANCELLED! Higher Education for sustainability, for critical thinking, or for intellectual independence, by Professor Kerry Shephard, University of Otago in New Zealand.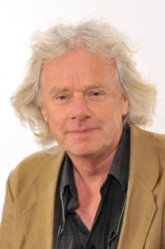 Synopsis
In this seminar Kerry will explore current interpretations of 'Higher Education for Sustainability' internationally, differentiating in particular between what higher education does and what it might be achieving. Kerry will provide examples of each from New Zealand and hopes to learn more about what is happening in Sweden. On the way Kerry will ask if current approaches to educate for sustainability are the best that higher education can do, and if not, what might be.
Kerry is Professor of Higher Education Development at the University of Otago in New Zealand. Kerry researches the impacts that universities have on the values, attitudes and behaviours of learners and and if, and how, university teachers are prepared and supported to teach these things. Kerry has written numerous research articles on this theme and two books
Shephard, K. (2015). Higher education for sustainable development. Basingstoke, Palgrave Macmillan, doi: 10.1057/9781137548412;
Shephard K (2020) Higher Education for Sustainability: Seeking Intellectual Independence in Aotearoa New Zealand, Springer
He is making research visits to the USA, Europe and India, in May and June 2020, exploring models of higher education for sustainability and for social justice.
Something to read?
I (Kerry) am confident that most of my publications will be available to anyone who might consider attending this seminar and that if I did provide something in particular, most will not find time to do so. If pressed to recommend something, it would be to use Google Books to explore some of the pages in my latest book.
Welcome!
Contact
Any questions? Please contact Per Sund, per.sund@mnd.su.se
Department of Mathematics and Science Education