SEK 5.9 million from the Swedish Research Council to the project: Enacting Sex Education
In the yearly call for applications from the Swedish Research Council, the project Enacting Sex Education: a practice based study concerning an interdisciplinary knowledge content in Swedish secondary school was granted SEK 5 918 511. Auli Arvola Orlander from MND is participant in the project together with Karin Gunnarsson (IPD), Lisa Öhman (HSD) from Stockholm university and Simon Ceder from University of Arts, Crafts and Design.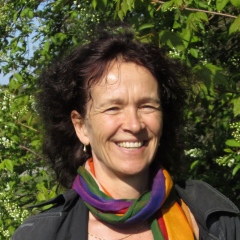 Sex education is an integrated aspect of Swedish secondary school and referred as a particular knowledge content by the Swedish Agency of Education. The aim of this four-year study is to examine how sex education is taught, experienced and can be developed as part of a variety of school subjects. We will explore how sex education is enacted in particular school subjects from a subject didactical perspective, but also how it works in collaboration across subjects from an interdisciplinary perspective.

The advisory board of the project:
Professor Mary Lou Rasmussen, Australian National University.
Professor Michalinos Zembylas, Open university of Cyprus.
Professor Åse Røthing, Oslo Metropolitan University.
Professor Steve Alsop, Faculty of Education, York University, Canada.
Professor Anna Sparrman, Child Studies Linköping University.