Liberating exploratory research: Constant comparison as an alternative to theory
EVENEMANG
Datum:
14 september 2017 13:15
-
14 september 2017 14:30
Plats:
E 246
Paul Andrews is a Professor of Mathematics Education at the Department of Mathematics and Science Education, Stockholm University.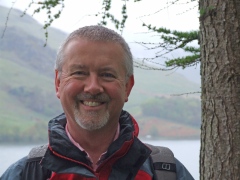 I love doing exploratory research. The thrill of uncovering previously hidden insights motivates much of what I do, particularly with respect to qualitative data. One analytical approach typically thought to yield such insights is constant comparison. Derived from the traditions of the grounded theorists, its advocates argue that its theory-free underpinnings liberate the researcher from pre-conceived conceptualisations. In this talk, drawing on diverse examples of my work with colleagues in different countries, I will discuss the nature of constant comparison. In so doing, I will compare its advantages and disadvantages with those of a selection of theory-driven approaches to highlight why, for me, it is genuinely analytically liberating.